Posted: 04 April 2018 at 3:36am | IP Logged | 1
post reply

---
Did anyone ever play Subbuteo?




Subbuteo is a tabletop football game that requires (rather difficultly) flicking plastic, 3D-moulded players (originally 2D 'flats') and ensuring they score a goal. Here's a picture: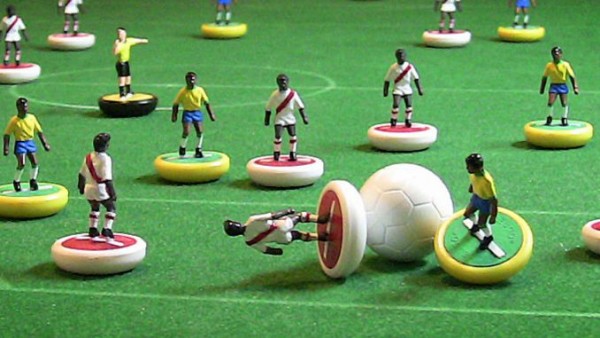 Created some time after WWII, by a former RAF officer, the game is quite difficult to play. It's rather random and chaotic. Good luck playing a consistent game when it requires you to flick plastic players into a ball - and get that ball into the net.
But I had hours of fun with it! Over time, you could buy different teams. And, much like railway modelling, you could buy extras such as linesmen, police officers, etc.
Did anyone play it?


Edited by Robbie Parry on 04 April 2018 at 3:37am