Posted: 07 January 2020 at 6:21pm | IP Logged | 1
post reply

---
Sunspot being Afro-Brazilian was a key point in his origin story. His powers manifested during a fight with racist bullies.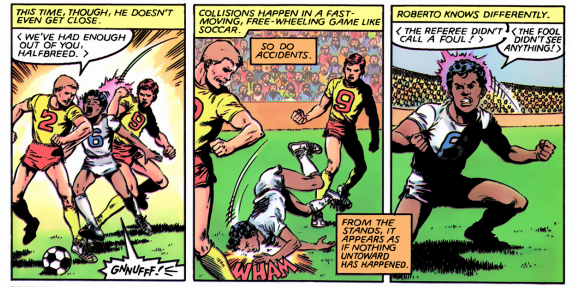 Even in the most recent comics, Roberto has been horribly whitewashed.
QUOTE:


Danielle Moonstar. Cheyenne. Straight black hair in braids. Long nose, long face, long limbs. Blu Hunt doesn't look a million miles away, but still doesn't quite capture that look.
I'm fine with Dani. The braids = Native American thing is outdated shorthand. It sort of works for her superhero costume as an attempt to integrate traditional cultural elements into it, but for a modern Native American teen in civilian clothes, it feels stereotypical.