Posted: 14 October 2020 at 4:18am | IP Logged | 1
post reply

---
Okay, it is certainly a matter of opinion, and, sure.... of right of ownership, but do you think it's a good thing to color black and white original artwork?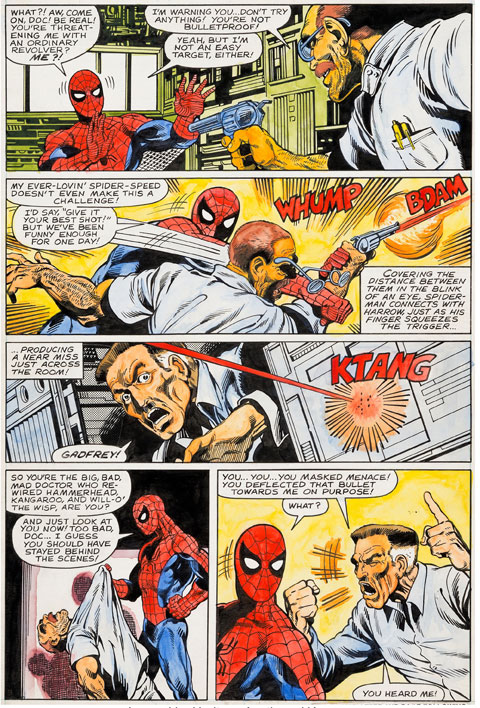 The above piece I found while looking at JB's artwork on the Heritage Auctions website. Someone had the original artwork colored. Nice job, huh?
Anyway, I was discussing this elsewhere, and former Marvel inker Josef Rubenstein disagrees with my opinion that this is not a good practice. I suggested that if someone wants the page in color, why not print out the black and white version and have the copy colored, instead? Best of both worlds. He claims that it is okay to color it because the end result was that it would be published in color.

Josef Rubenstein: "...The artwork was always meant to be colored in the finished product. That's like saying the guy who drew the animation sketch, it should not be touched when it was always intended to be inked over and then added color to for the finished product .

"Do those drawings exist today, yes but they weren't meant to be left alone and the black and white comic book page was never meant to be left alone but a step in the process to be finished in color. If they hadn't invented the way to add color on a separate sheet, then they would've colored the originals and that would've made them finished.

"The black and white comic book page maybe standalone on its own but it was never meant to be viewed in black-and-white ultimately..."
So, is Rubenstein correct? Since the artwork was produced with the knowledge it would eventually be published with color mean that it's perfectly acceptable, even perhaps desirable, to have the original art pages colored?