Posted: 19 March 2018 at 1:12pm | IP Logged | 10
post reply

---
Michael Roberts wrote, "It took me until the third readthrough to get this."




You don't think it was too Overboard, do you? :-)




Somewhat related: Big Tribble In Little China.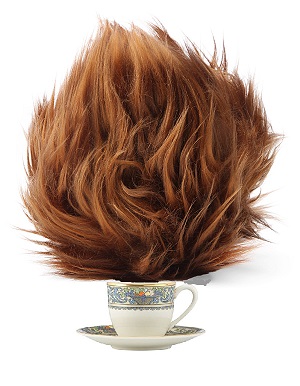 Ted, well-quoted, sir! My hat's off to you.
More on topic: I wonder if this concept wasn't originally one of the "Starfleet Academy" ideas floating around at various times. The idea of the pre-recorded playback messages from the holographic captain sounds extremely awkward. "Captain, the other ship has managed to program a fundamentally untrue presumption into the Odyssey's logic systems! We require your advice!"
"My children... Long have the Kryptoni-- your pardon, Vulcanian Elders sought to find ways of dealing with the troubling issue of... (working... working... Information loading...) deception. Verily, it is written upon the ancient scrolls of my people... "Do not take... any wooden nickels..." I hope this may be of use to you. Good luck, my children. And godspeed..."