Posted: 12 February 2023 at 2:56am | IP Logged | 5
post reply

---
More great INVADERS covers!




INVADERS #4 by Jack Kirby & Frank Giacoia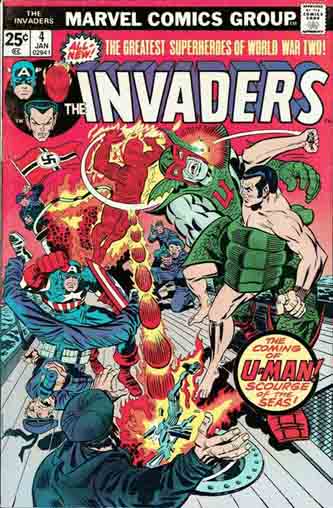 Whether laid out by someone else or not, it's hard to believe that anyone but Kirby could bring such power and energy to a piece!
INVADERS #6 by Jack Kirby & Joe Sinnott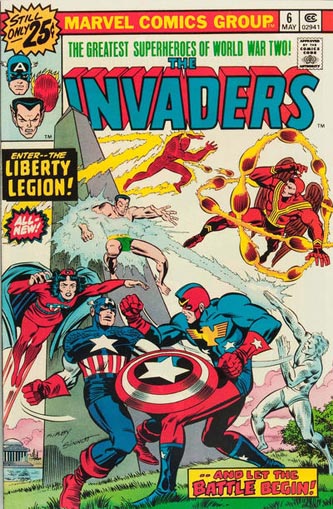 I missed posting this Liberty Legion cover previously. Nice to see Marvel's big three patriotic heroes all together--Miss America, Captain America, and the Patriot!
INVADERS #7 by Jack Kirby & Frank Giacoia (& John Romita touch-ups)
The primal power of Kirby comes through in this Baron Blood-centric cover.
INVADERS #14 by Jack Kirby & Joe Sinnott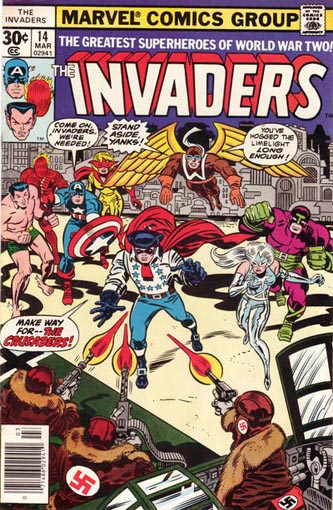 I'm sure I bought both series at the time, but it eluded me that these two issues of INVADERS were supposed to be a covert crossover with FREEDOM FIGHTERS # 8 & 9! (Well, the FF half was a little easier to spot with a shield-slinging Americommando, the amphibious Barracuda, and especially Fireball and Sparky!)
INVADERS #15 by Jack Kirby & Joe Sinnott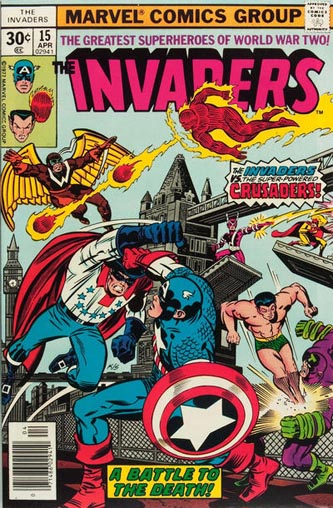 Yeah, if you didn't tell me that Captain Wings represented Black Condor, Spirit of 76 was an Uncle Sam stand-in, or Thunderfist was supposed to be the Marvel version of Human Bomb, I'd never have seen it!